UPPAREL are Australia & New Zealand's leaders in textile recovery and recycling.
ABOUT UPPAREL
What happens to your uniforms or merch once it's worn out and no longer fit for purpose? Globally, 85% of all textiles end up in landfills annually, equating to a staggering 21 billion tonnes of clothing yearly.
As a part of the clothing industry, we need feasible options for recycling the garments we decorate for our customers. We're excited to partner with Upparel to offer our customers the opportunity to upcycle their used uniforms and merch.
Upparel presents a sustainable alternative by breathing new life into old textiles in an industry notorious for its environmental footprint. Their upcycling process repurposes discarded textiles and demonstrates a viable route toward a circular economy. Find out about Upparel's upcycling journey, showcasing how your old clothes are transformed into new treasures.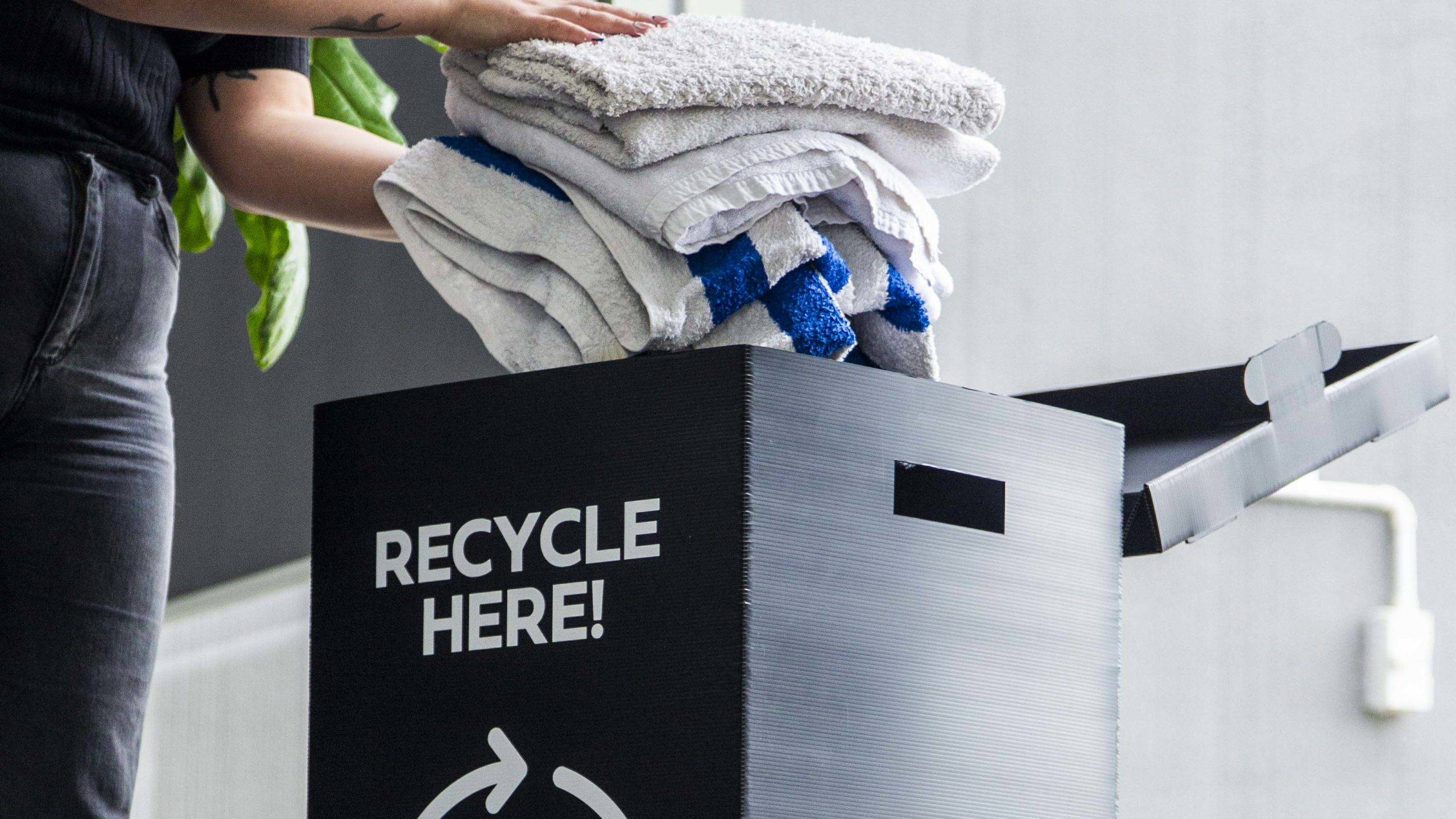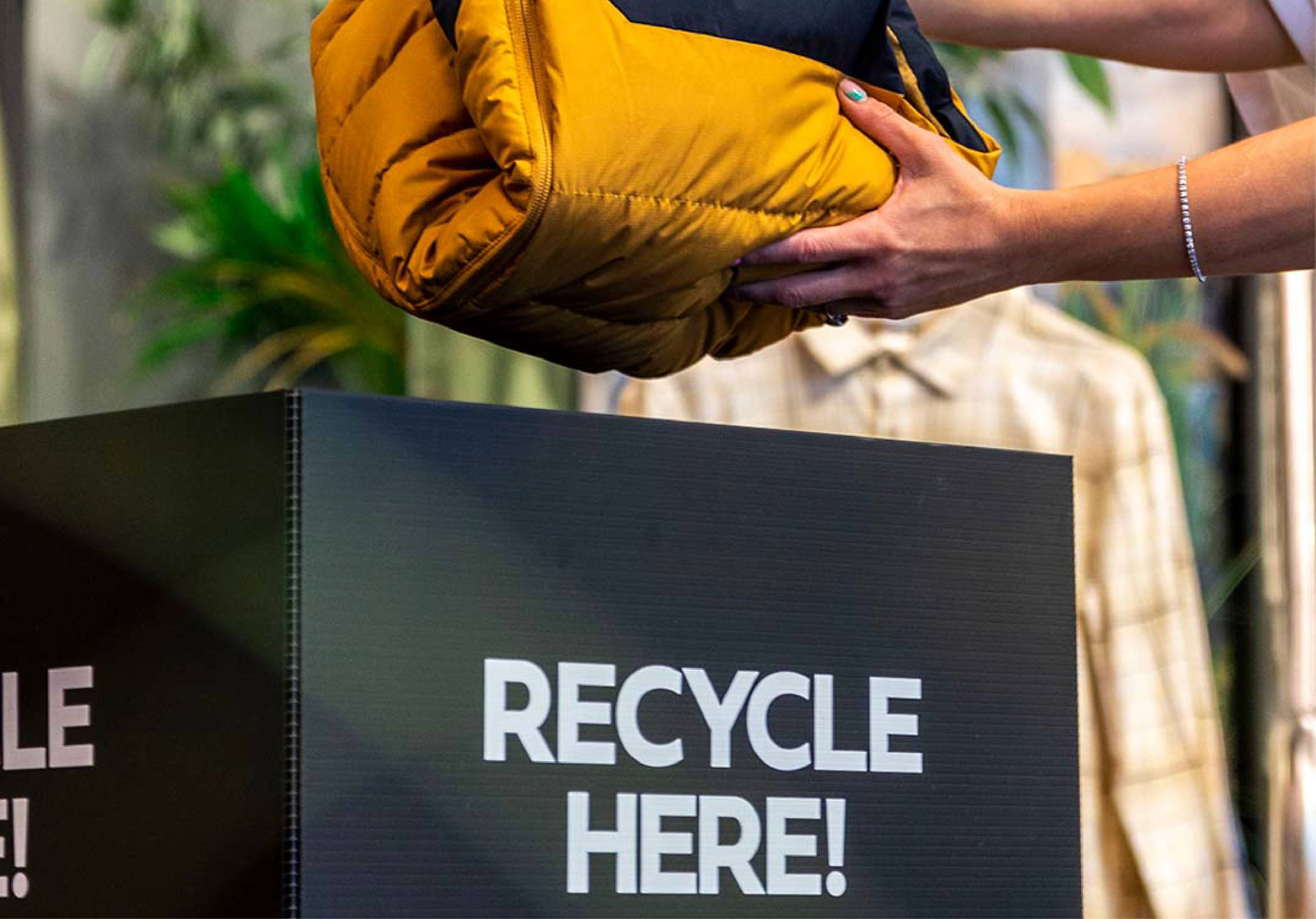 COLLECT


Upparel works with various brands and businesses across Australia and Aotearoa New Zealand, to provide on-site collection bins - we'd offer this solution to our customers too.
Upparel facilitates the collection, sorting, and recycling, ensuring nothing goes to landfill.
Each month, bins are collected and swapped with a replacement.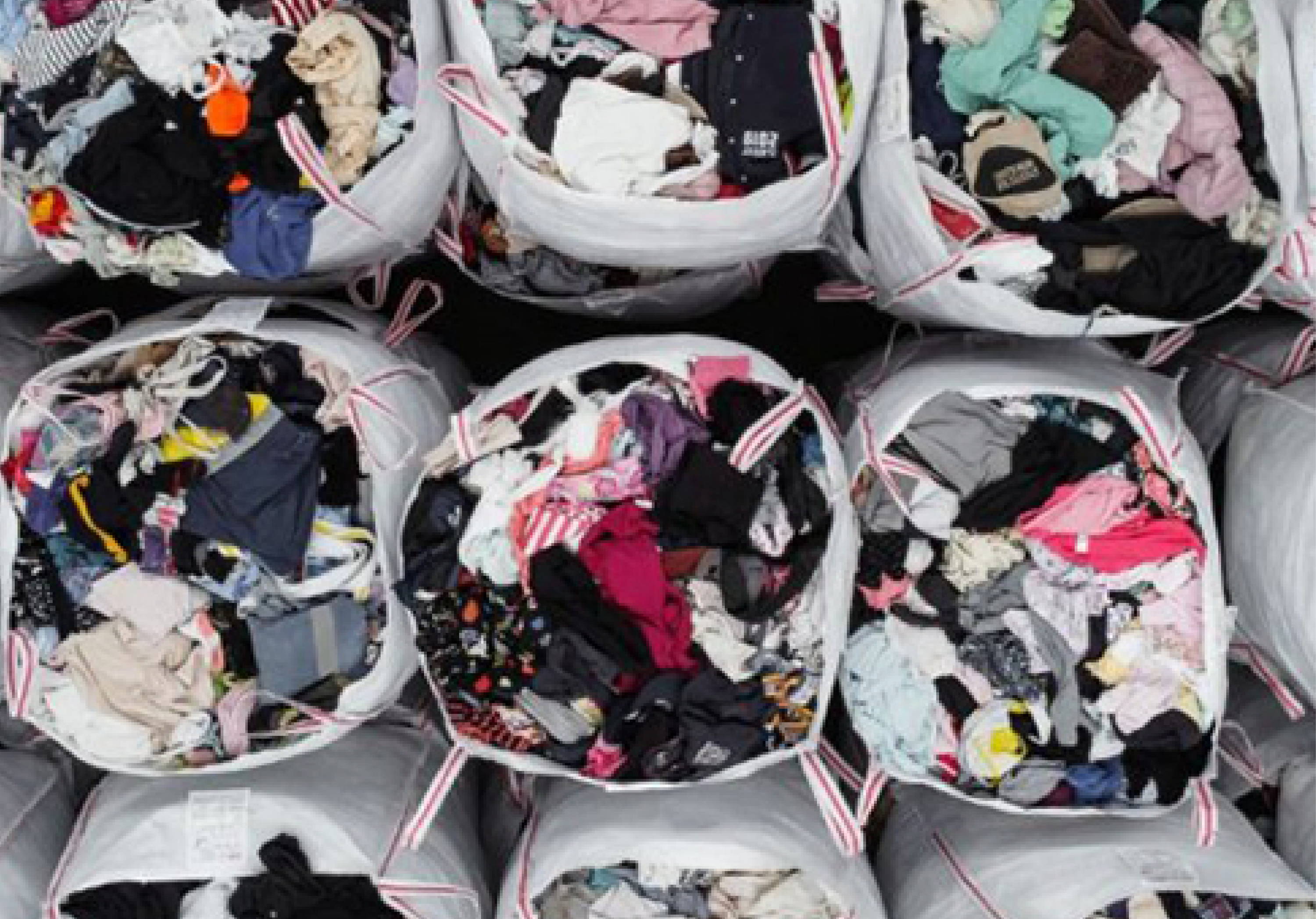 SORT
Once at the Upparel facility, the textiles are sorted. Those in good condition are earmarked for re-use, while others are prepped for upcycling.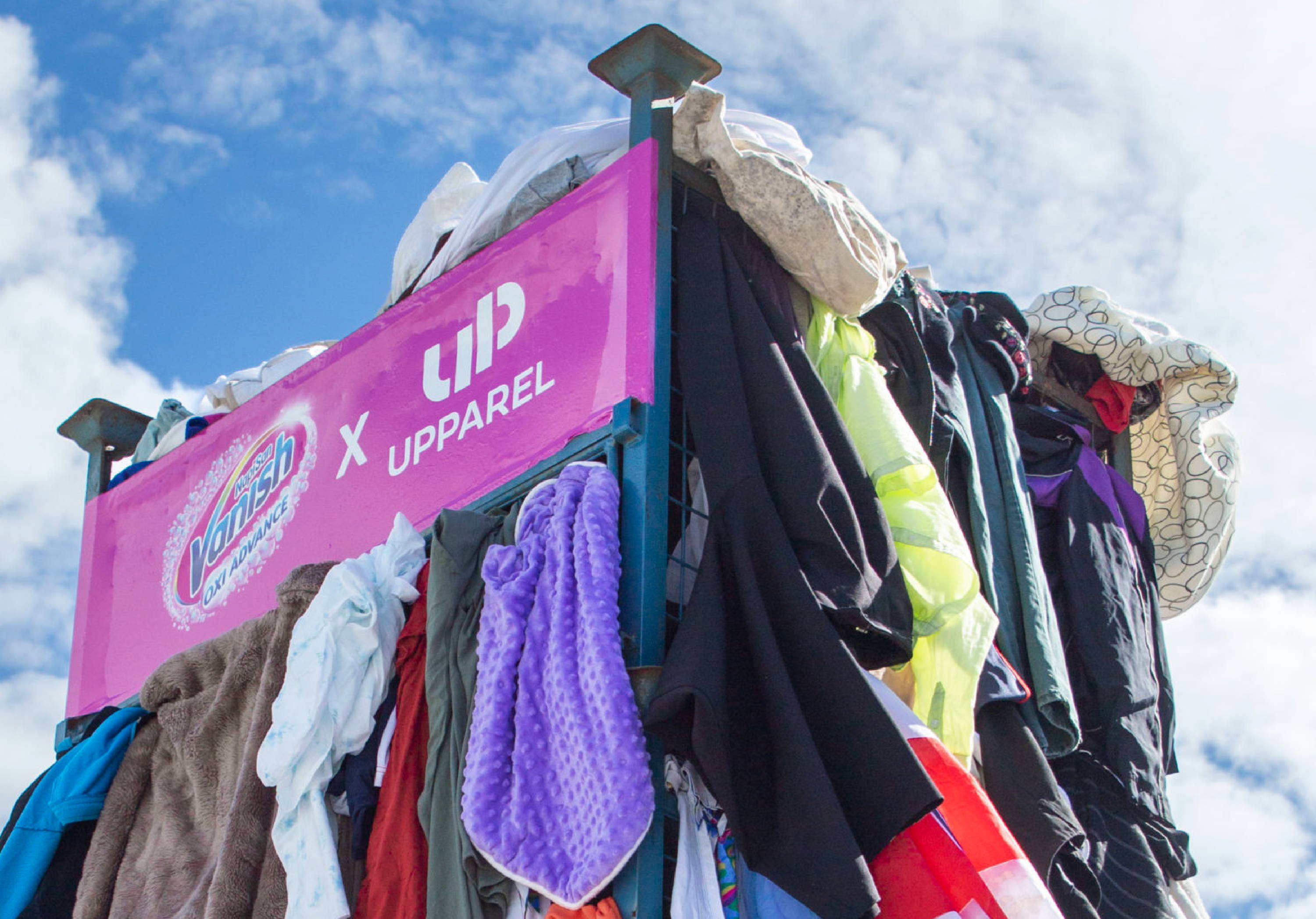 RE-USE


60% of the items Upparel receives are in fit-to-wear condition. These items are hand-sorted into garment categories and donated to charities, social enterprises and not-for-profits based in Aotearoa New Zealand and Australia.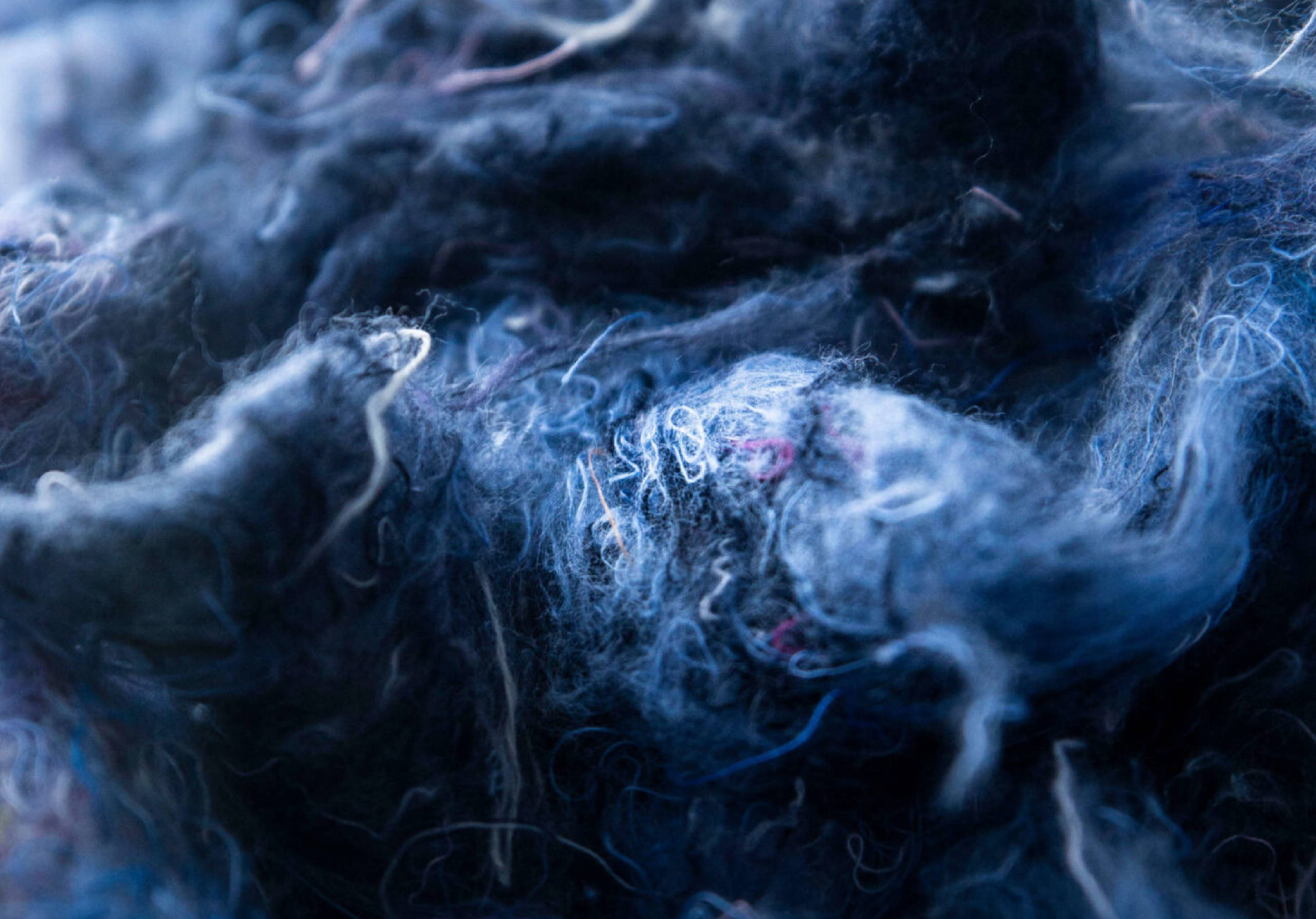 UPCYCLE


For the remaining 40% of items deemed not fit-for-wear, upcycling begins by breaking the textiles into fibres and spinning them into yarn. This forms the foundation for creating new, innovative products. The fibres are compressed to make Upparel's revolutionary circular product, UPtex. This recycled and recyclable material can be used for packaging, signage, homewares and more.
NEW PRODUCT CREATION
Upparel's creative team then crafts these upcycled materials into functional new products, ready to be reintegrated into the market.
ENVIRONMENTALLY SOUND FASHION
Upparel's initiative tackles the grim realities of textile waste head-on. Here's how:


Upparel's upcycling process significantly reduces the volume of textile waste. In Australia alone, 6,000 kg of textile waste is generated every 10 minutes. By diverting textiles from landfills, Upparel is addressing this issue at its core.


Conventional textile manufacturing is a thirsty business, consuming vast amounts of water and other resources. Upparel's upcycling model drastically reduces this consumption, making a positive environmental impact.


Carbon emission reduction:
Upparel plays a vital role in reducing the carbon footprint associated with the fashion industry by elongating the lifecycle of textiles and bypassing the traditional manufacturing process.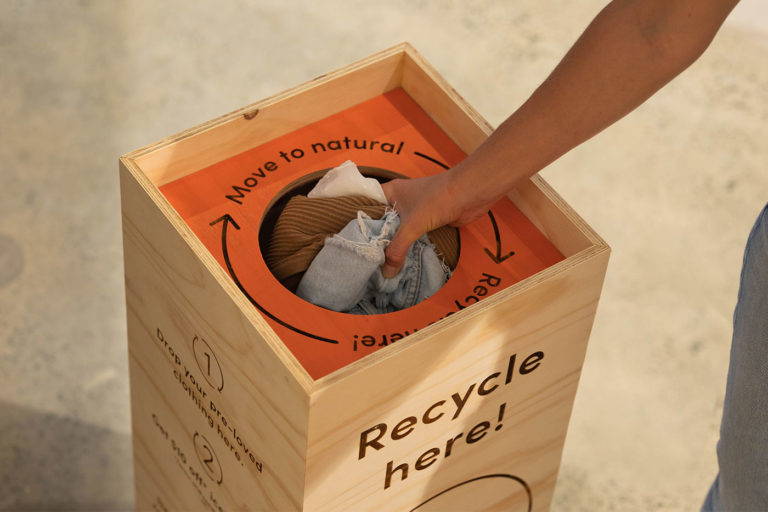 WHAT CAN BE RECYCLED?
Clothing items (jeans, shirts, coats, etc.)

Fabric off-cuts and sewing scraps

Hats

Wireless bras (incl. bras with their wire removed)

Socks

Shoes

Linen (bedding, blankets, towels, tea towels, etc.)

Fabric mattress protectors (not waterproof/plastic)

Fabric couch covers and curtains

Bathers and swimwear

Wetsuits
WHAT CAN'T BE RECYCLED?
Duvets/doonas

Pillows/cushions

Unwashed items

Underwear (used e.g. briefs)

Cloth nappies

Carpet

Polyurethane (PU) leather

Polypropylene (PP) Bags

Bags (handbags, duffel bags, etc.)

Belts

Soft toys

Wired bras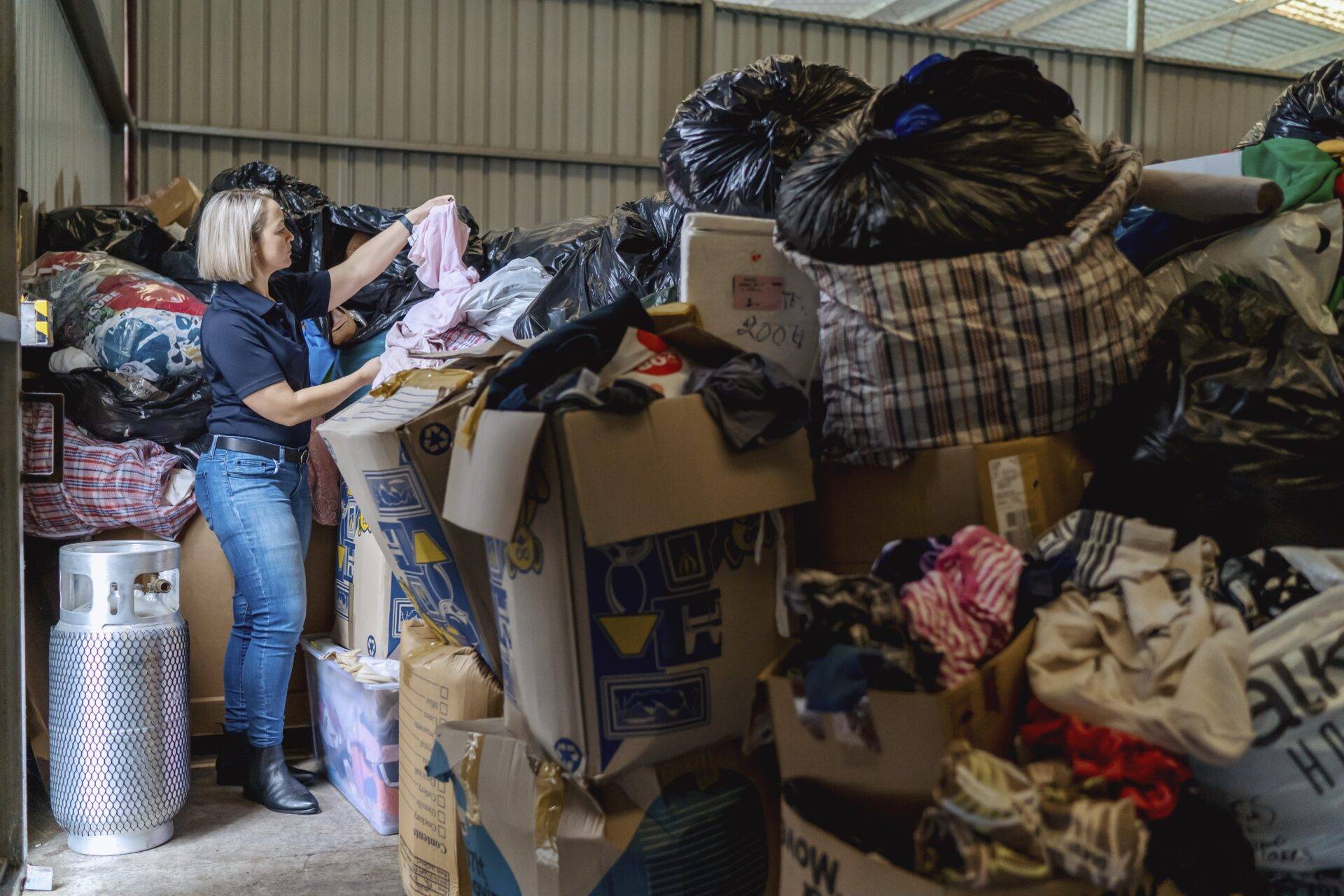 THE FUTURE
Circular fashion is the way of the future, and Upparel is a much-needed initiative. With a process that transforms old textiles into new treasures, they're curbing textile waste and fostering a culture of environmental responsibility. We're excited to partner with them. Integrating waste back into the supply chain helps close the loop, keeps materials moving and supports all of us on our sustainability journeys.
If you would like to recycle your textiles, click here to follow UPPAREL's easy process to arrange a box of textiles to be collected.