WELCOME TO THE PRINT ROOM

---
We make creating beautiful merchandise easy.
---
Rather than just providing a printing and embroidery service, we have created a range of ordering systems that best work for you. Find out more about them below along with information about the production process.
WELCOME TO THE PRINT ROOM
We make creating beautiful merchandise easy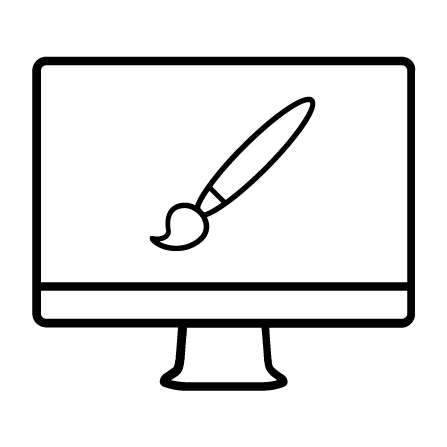 Submit a quote on our website.

Submit your artwork and garment details using the quote form.

We'll send you a visual mockup and quote within 24 hours.

Once you are happy with the quote you sign our easy online proof.

Then choose your ordering method.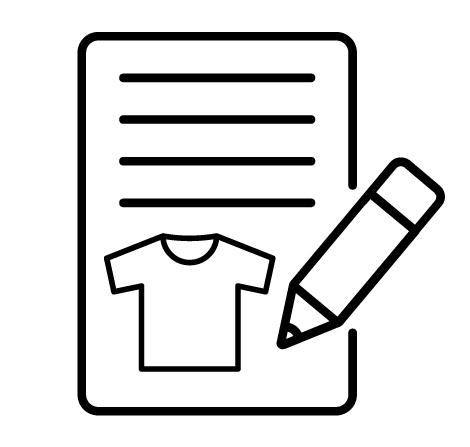 Choose the ordering method that best suits you.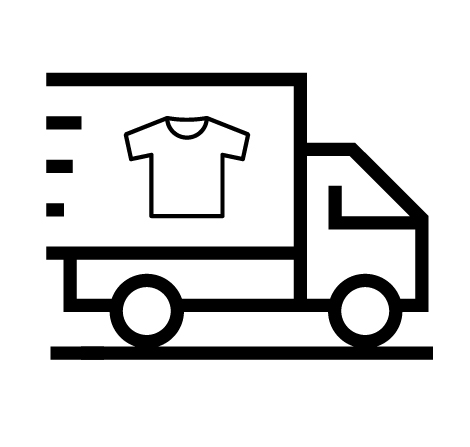 We have developed a dropship and fulfilment service called The Merchery. This is where we print and package your products into individual parcels. Then we integrate an API into your e-commerce store to recieve notifications when a customer purchases that product. We then ship it out so you don't have to worry about a thing. We also create a tracking page with your business' branding on it.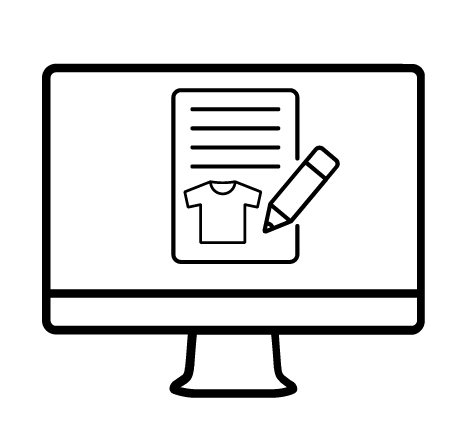 We build your business a custom store with all of you merchandise products on it. It is password protected so the public cannot access. To order, you choose the products and quantities your require then check out. You can either pay using credit/debit card or pay nothing and receive and invoice for the 20th of the month following. Your order will arrive within 7 - 10 working days.
As easy as that.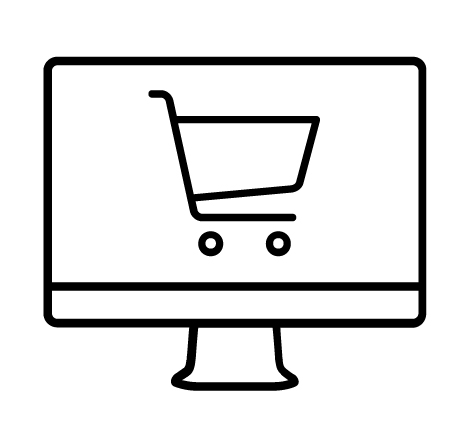 Our Retail online store is perfect for sports teams/clubs, School Leavers Gear and charities. It saves the organiser the time and hassle to collect money and size details. We set the store up with your products on it, then customers purchase it directly off us. We have the store open for 2 - 3 weeks, then we close the store and produce all the orders and dispatch them with 7 - 10 days of the store closing.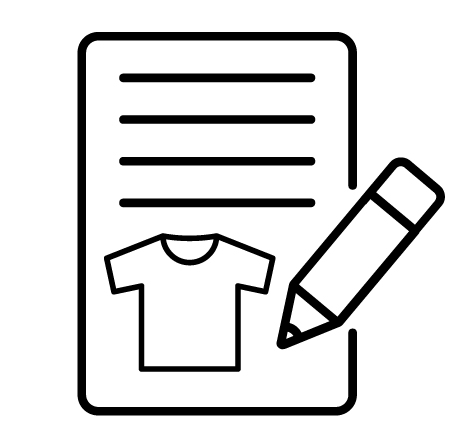 Traditionally this is the most common way customers have ordered. You advise us of how many units you require in each size and we add this to the proof for you to sign off. We then send all the garments to you.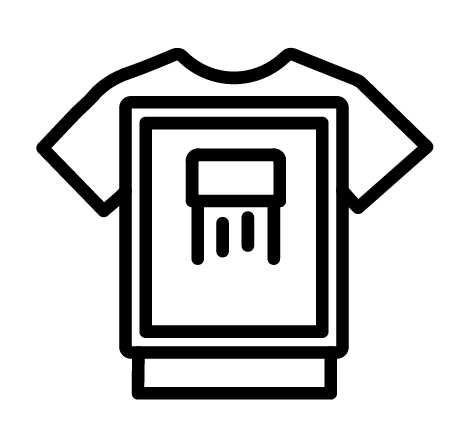 Once your order is signed off it will take between 7 - 10 days before it arrives with you.

You will get an email with tracking information as soon as it leaves our door.

You will receive a text message one hour out from delivery to give you the option to redirect the order.

We keep your order details to make ordering your next order super easy.
What is your standard turnaround time?
Our turnaround time is usually 7 - 10 working days from when the proof has been signed and payment in full is made. Depending on the time of year and how busy we are we may be able to get your order through faster than this. We will be able to confirm the date in which the order will arrive with you when you place your order. If you require a rushed order, we can sometimes to do for an extra cost depending on our workload.
Can I supply my own garment?
No, we don't print on garments supplied to use by our customers. The reason for this is we cannot guarantee that the ink will take to the fabric. All the garments and products we offer have been tested by us and we can 100% gaurantee the best standard of printing.
What is the largest print area you can print?
For blank t-shirts, we can screen-print up to 380mm high x 350mm wide (for adult sizes t-shirts only, not kids). For an oversized tea towel screen-print we can print up to 600mm hgih x 400mm wide.
Why do I have to pay a setup charge?
We charge a set up fee because we must colour separate your artwork, then print each colour onto film and then create a stencil onto a silk screen for each colour we are to screenprint. This is quite an intensive process before we can even begin printing you artwork onto blank t-shirts. Please note the physical screen remains the property of the Print Room Dunedin, New Zealand. However, if you wish to do further runs of the same artwork we can keep the screen for you, future runs will be cheaper because the screen set up charge has been paid for in you first run of t-shirt. When we quote your job, we include the setup costs in the per unit cost.
Do you offer one off samples? 
Screen printing involves a lot of setup costs to prep the artwork and silk screen, therefore we do not offer screen printed samples. We can do samples using vinyl tranfers and embroidery, however there are setups costs associated with this. When we create a visual mock-up for you, we ensure that the artwork is to scale and that the placement of the artwork is accurate.
What ink types do you offer? 
We specialise in offering a huge range of ink types to meet your needs. Plastisol is the standard ink type that is used most of the time by screen printers. But if you are after that soft feel, waterbased ink is your best friend. Not only does it leave a soft feel, but it also is envirnmentally friendly (GOTS Certified). To find out more about the inks we offer please click here, or send us an email and we can send you your very own swatch book with all our ink types in it.
What is your minimum number of units I can order?
Our minimum prints runs are based on the type of item you are ordering. New customer orders have to spend a minimum of $700 + gst.
Our screen print minimums are below:
T-shirts, sweatshirts: 20 units
Tea Towels: 50 units
Tote Bags: 50 units
Jackets: 10 units
Headwear: 20 units

We have a minimum of 12 units per order for embroidery, again with new customers have a minimum spend of $700 + gst.
If you cannot meet the minimum order we be able to complete your job, however, extra charges may apply.
Do you charge free nationwide shipping?
We sure do! We offer free nationwide shipping on all orders over $300. We also email you a tracking link as soon as it leaves our studio so you can follow it all the way to your front door. Our courier drivers also text you 1 hour before they delivery and give you the opportunity to have it re-directed to your work or neighbours etc, if you are not home.
What type of file do I need to provide you?
We have covered all of the artwork specifications that we need to ensure your end results looks amazing. Find out more here.
What is the difference between a Pantone ink colour and standard ink colour? 
Pantone is a huge range of colours that are made up using different recipes of base inks. We can colour match your artwork to almost the exact colour. If you already know your Pantone match and you want to supply it, please make sure it is Pantone Coated colour. Click here to see the Pantone Coated swatch. We charge a $25 mixing fee per Pantone colour.
We have 48 standard ink colours to choose from that come at no extra charge. To check out the colours click here .
How many colours can I include in my design?
That depends on the type of embellishment you choose. For screen printing we can print up to 6 colours, unless you are printing onto dark garments, then we will need to put an underbase down leaving 5 colours left. For embroidery and stiched patches you can have up to 12 colours, see the full thread colour range here. To see our standard ink guide, click here.
I'm interested in a product that I cannot find on your website, can you source it? 
Yes of course! We have access to thousands of products, but we only put a selection of these on our website so you don't get overwhelmed. Please email us if you cannot find a product or brand and let us know what you are after and we will do our best to souce it at a wholesale rate for you.
How do I supply my artwork? 


Check out our Screen Printing Resources page to find out what files types we can work with. It is important that we use these formats to ensure the highest standard of printing. If you do not have the correct artwork, we can redraw it for you starting from $50 + gst.