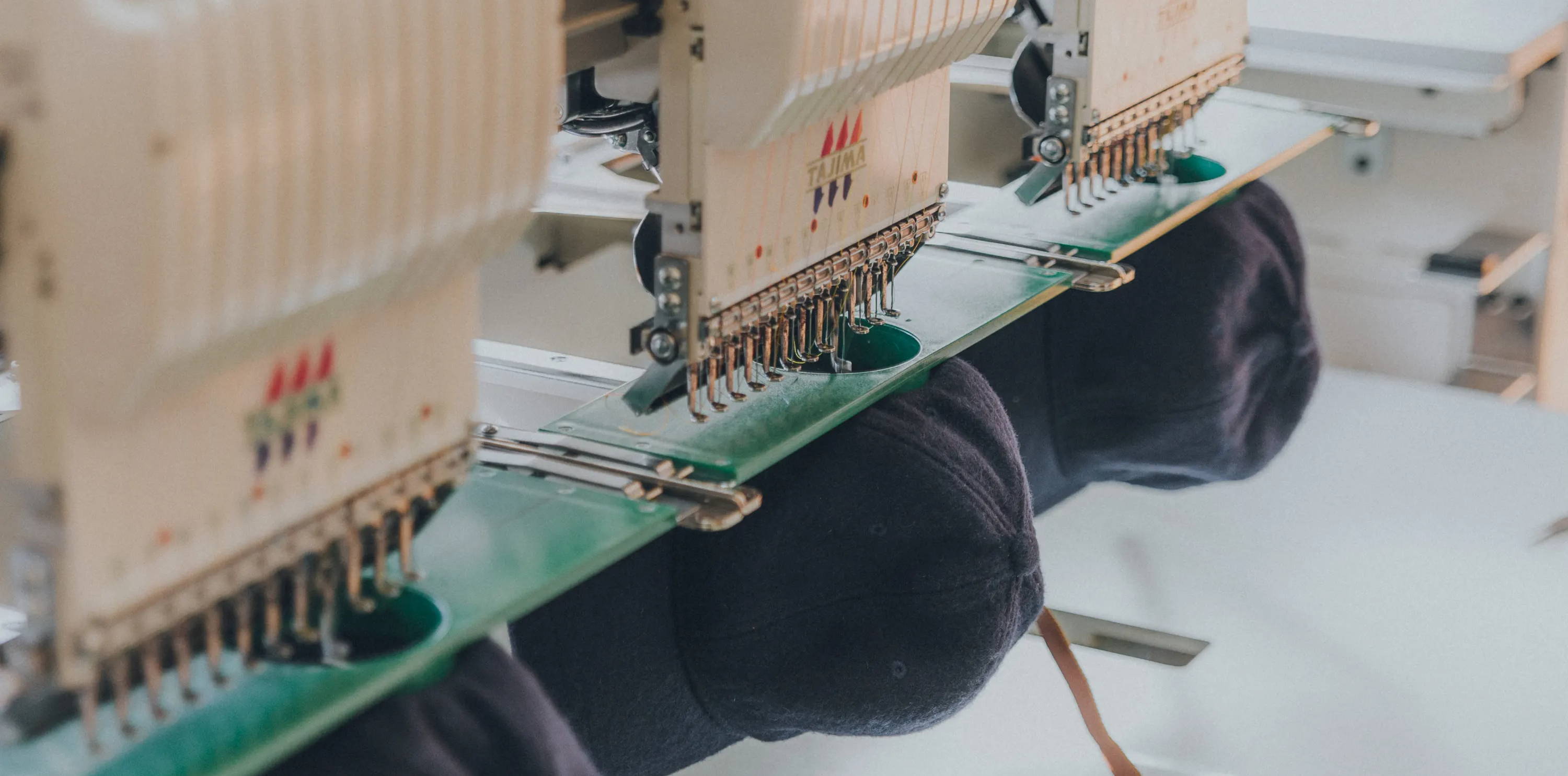 ABOUT EMBROIDERY
Hardwearing, versatile, and creates a high quality and premium finished product; embroidery is an ideal alternative to printing, especially for uniforms and workwear garments that require a lot of washing or wear and tear. Also, for people trying to create a high-end finish or personalised product.

We have a state of the art embroidery machine which features the latest technology to enable us to create beautiful across a wide range of products. We 'digitise' your artwork and designs into a format that our embroidery machine can understand. Digitising is a form of art and can be the difference between a quality sew out of your design or not. We keep the digitised file; the file can be used again and again for subsequent orders.

The cost of embroidery, whether on embroidered workwear, corporate clothing, embroidered polo shirts or custom embroidered caps, is based on the number of stitches in the artwork; the higher the stitch density expensive it will cost.

We take an equal amount of pride in our embroidery service as we do our screen printing, and since its inception, we use sustainable practices and look to better our abilities whenever and wherever we can
---
DIFFERENT EMROIDERY TYPES
EMBROIDERED PATCHES
Custom embroidered patches are an excellent branding option for caps, bucket hats, beanies, and the left chest or sleeves of t-shirts, sweaters, and jackets. We can create custom embroidered patches in most shape or sizes that you require. Usually, we use a cotton drill backing for the main colour of the patch and then stitch in the detailing (up to 12 colours) that you need and then finish the patch with a merrow edge stitch.
We can supply your patches loose, or we can sew them onto garments of your choice.
If we provide the patch loose we can apply an adhesive backing that allows the patch to be ironed onto your garment of choice.
The main limitation with custom embroidered patches is the amount of detail that can be achieved. A general rule of thumb is that any text that is less than 5mm in height is too small, and a woven patch would be a better option.

The largest embroidered patch size for headwear is 58mm in height, any larger, and it won't fit the cap or beanie. Embroidered patches can be ordered in quantities as low as 50 units and have an approximate turnaround time of 2 - 6 weeks from artwork approval.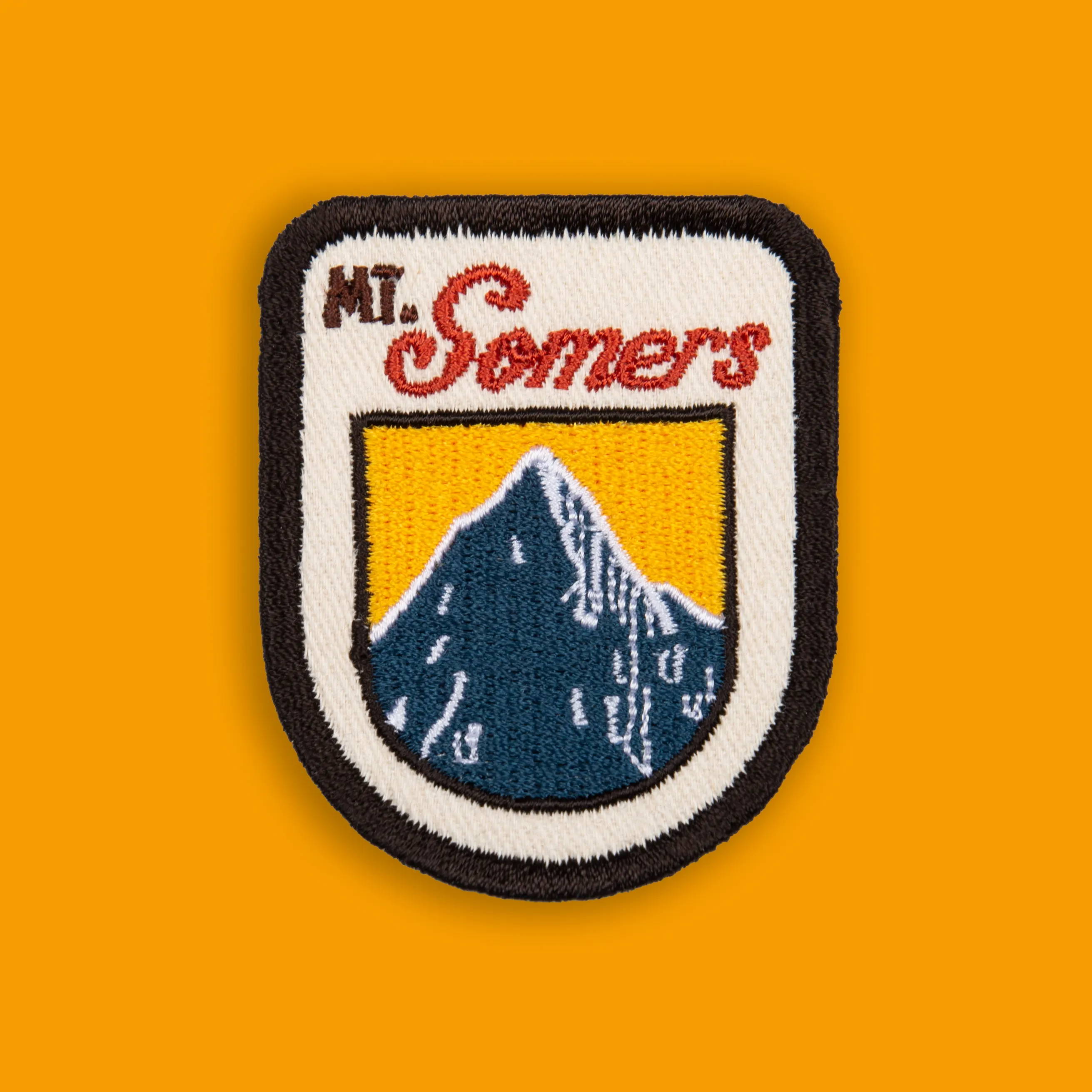 WOVEN PATCHES
Custom woven patches are created using lots of tightly weaved thin threads that produce a high-detail finish. Woven patches are excellent at achieving small lettering or for illustrative designs.

Woven patches can be created with an embroidered merrow edge stitch or without, and we can supply loose or sew the woven patches onto your desired hat or garment.

The woven patches can be created to the size and shape of your choice, but we do not recommend creating woven patches larger than 58mm high on headwear as usually, it does not fit. Woven patches can be ordered in quantities as low as 100 units and have an approximate turnaround time of 2 - 6 weeks from artwork approval.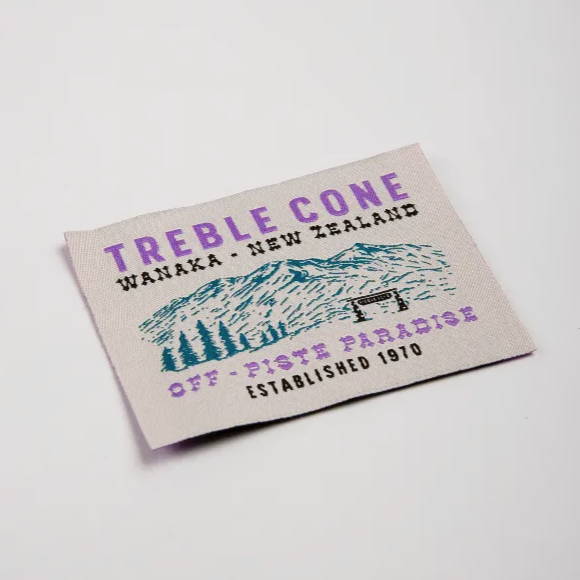 EMBROIDERED HEADWEAR
Headwear and custom embroidery go together like peas in a pod. Embroidery is super hard wearing and can be applied to just about any cap, beanie or bucket hat. Similarly to our custom embroidered patches, text height is limited to 5mm or larger to be readible. Sometimes we need to adjust the file with brand taglines to make it larger so that it is readable.

We can embroider up to 12 colours, including metallics and pearls. The embroidery can be up to 100 - 120mm wide by 60mm high, depending on the cap style. The most common embroidery placements on a cap are the centre front, centre back, and the hat's side.

We also offer puff embroidery on caps; this is best suited to larger, block styled designs as we cannot add puff under artwork that is less than 5mm in thickness.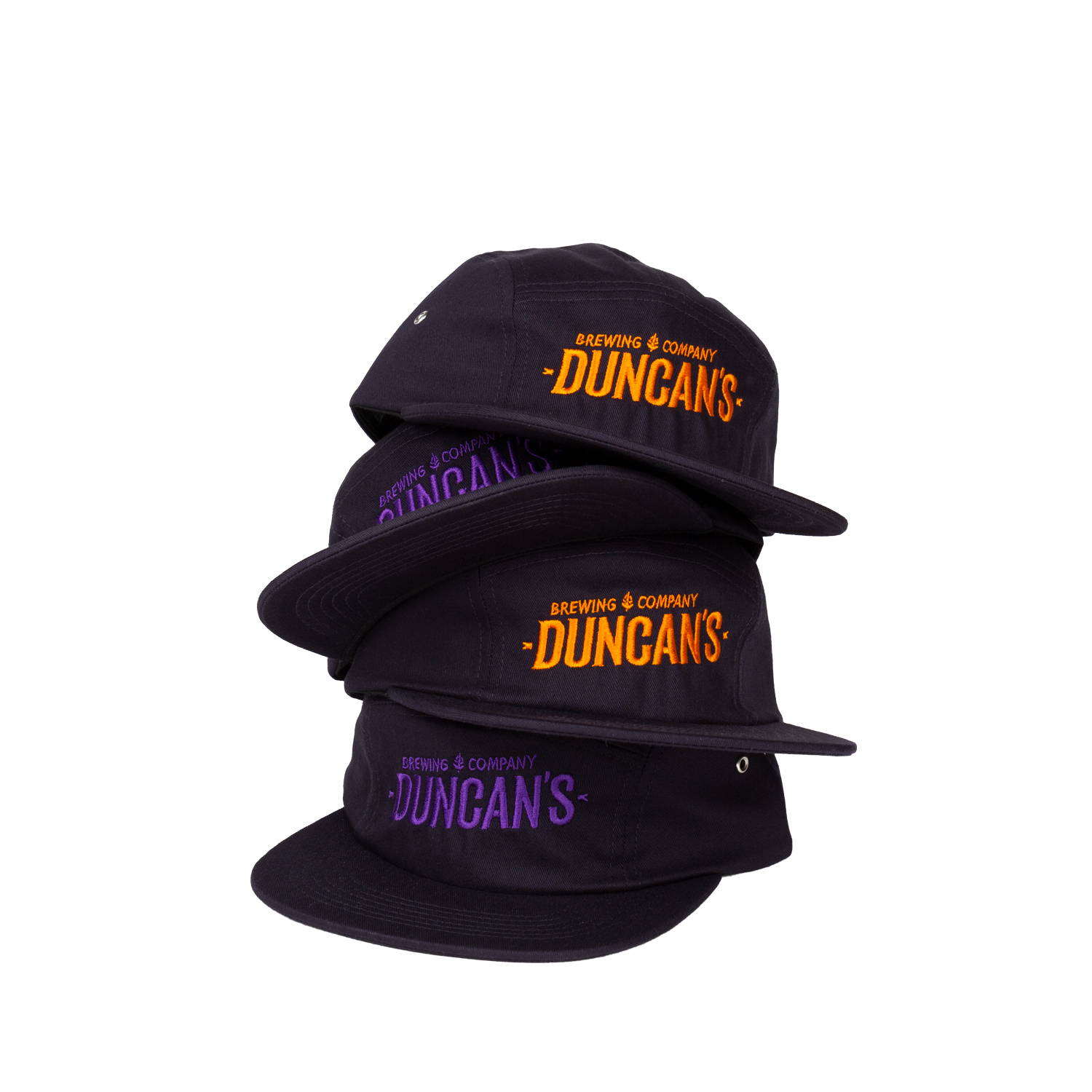 APPAREL EMBROIDERY
Custom embroidery is hard-wearing and long-lasting, making it an excellent branding technique for outerwear and sweaters, but we can also embroider on t-shirts and lighter weight garments.
Like custom headwear embroidery, we can embroider up to 12 colours, including metallic and pearls threads. The most common embroidery placements on garments are on the left and right chest, upper sleeve, cuff, and large back embroidery. We price embroidery on the number of stitches as the more stitches in the artwork, the longer it will run.
Workwear is often decorated with embroidery to withstand the harsh elements that the garment is exposed to. We recommend that left chest embroidery be a maximum of 100mm wide and large back embroidery with a maximum width of 250mm.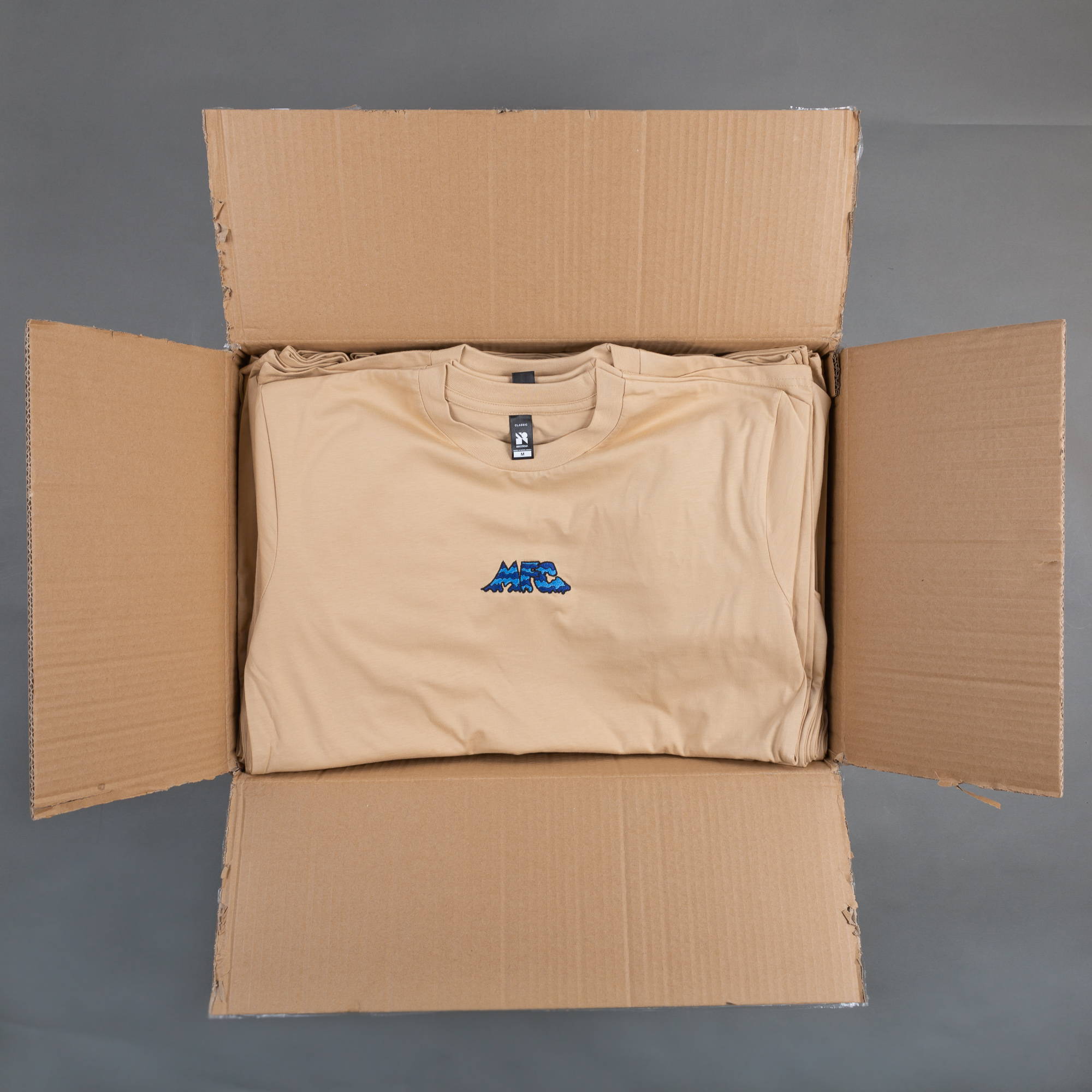 PUFF EMBROIDERY
Puff embroidery is a fantastic way to give your branding a wow factor. Puff embroidery can only be applied to caps as caps have a firm service to embroider onto. We create the puff embroidered look by stitching over top of the foam to give your custom embroidery that raised look.
Puff embroidery cannot be applied to all designs; the artwork needs to have a thickness of no less than 5mm wide; this is why most puff embroidery you see is simple artworks or block letters.
Our team will be able to advice if you design is able to be embroidered using puff embroider or we may be able to simplify the artwork to make it possible.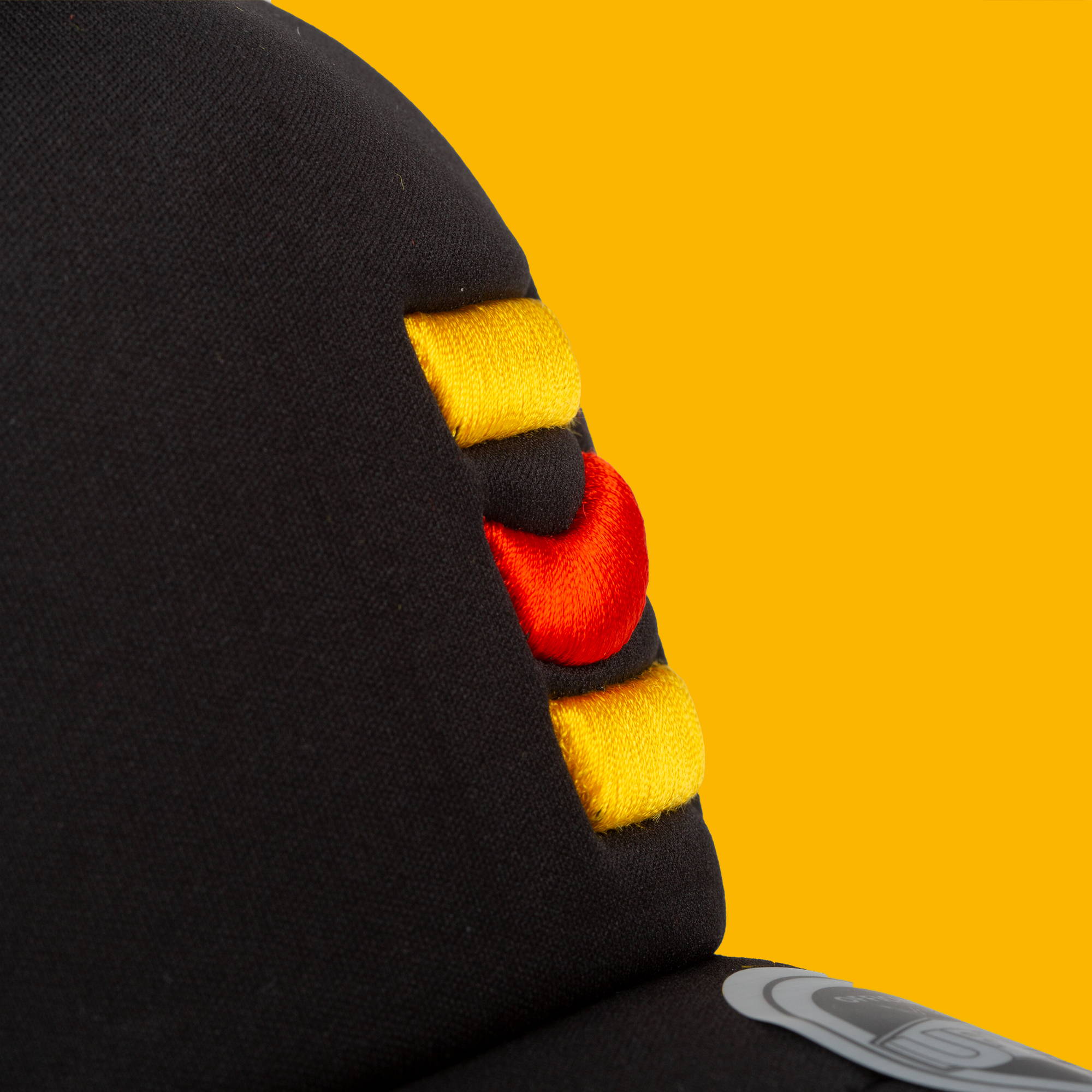 EMBROIDERED SOCKS
Embroidered socks are our most popular item to embroider. Since AS Colour recently released its sock range, we have been struggling to keep up. Custom embroidered socks are perfect for selling as merchandise, having your workplaces uniform, or giving customers a branded gift.
Embroidered socks can be decorated on the; upper cuff on the outside, on the upper cuff at the rear of the sock, or in the middle of the sock on the outside. We have a maximum embroidery area of 40mm x 40mm. Our team can let you know if the artwork will be too detailed or not or help simplify the artwork for you before production.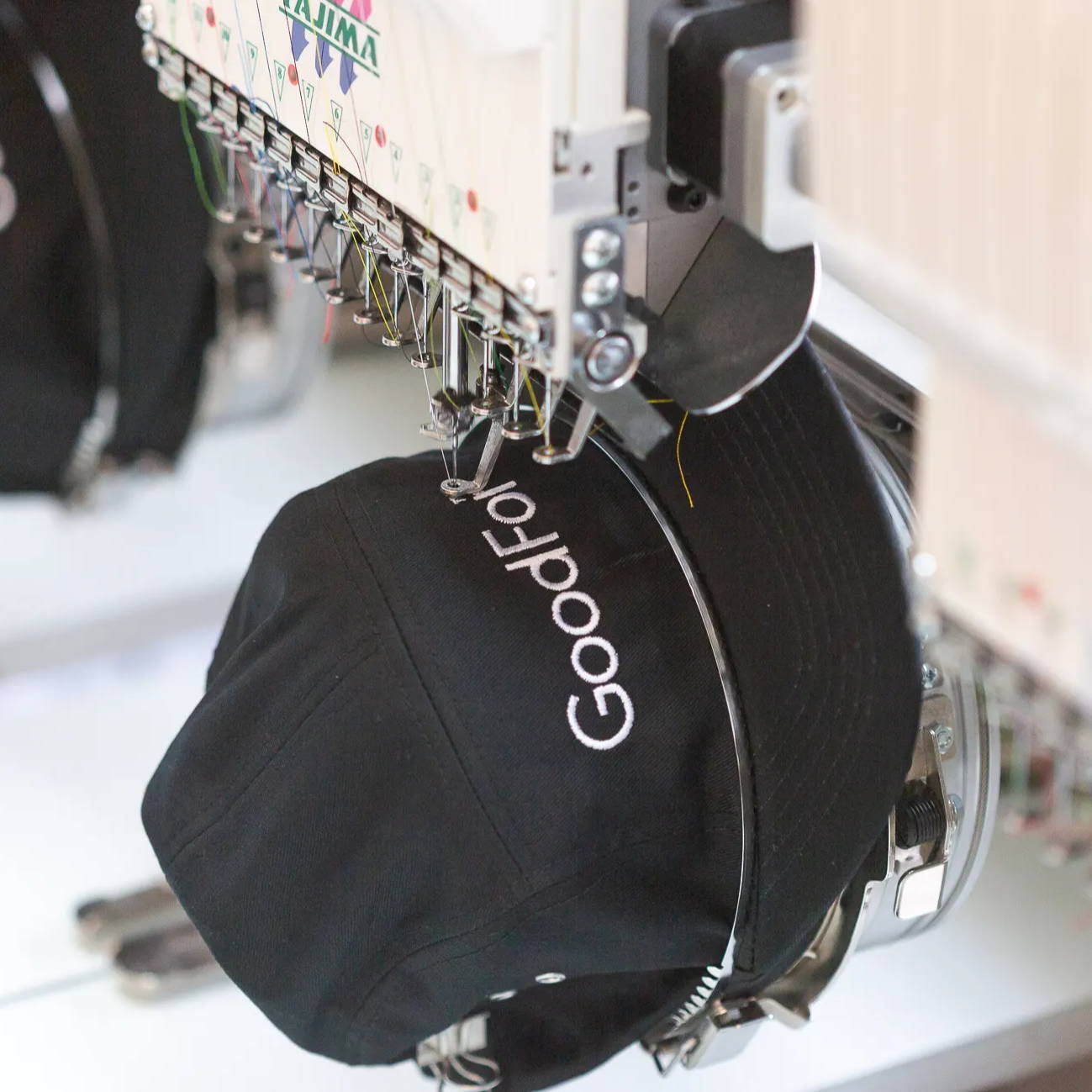 HOW DOES IT WORK?
Embroidery is a pretty involved process. It's probably not as difficult as our head of embroidery would have you believe, but there are a number of steps behind the scenes that go into stitching out your artwork. Firstly, we have to convert your artwork file into a file type the embroidery machine recognises and follows, this process is called digitisation (see below). All the spools of thread are loaded manually onto and threaded through the machine. The spools are changed with almost every job. We colour match your artwork during the mocking up and proofing stage. Before starting production of your job, we run a sample of the embroidery file to make sure it runs without issue, we also double check the thread colours we've chosen match your artwork. If the embroidery samples well, we proceed with production. To get the same placement across your garments, we mark up where we want the artwork centre point to be on your garment and hoop up with this point in the centre of the embroidery hoop. From here, we're good to slide the embroidery hoops into the mounts on the machine and press the big, green button for go. 
ECO-FRIENDLY EMBROIDERY
We do what we can to make sure we're working in a sustainable and eco-friendly way. At each step of the embroidery production process we've taken steps to be green. We use OEKO-TEX certified Rayon threads from Madeira for all jobs. The thread off-cuts we compost alongside the 100% recycled cotton tearaway fusing we use when embroidering headwear. Any sample stitch outs we run, we use faulty or damaged garments from screen print and embroidery production. The boxes we receive garments in from our suppliers are the same boxes we send out embroidery jobs to our clients. We're continually looking to improve on our eco practices and be as cyclical in our approach to our work as we can be. Read more here.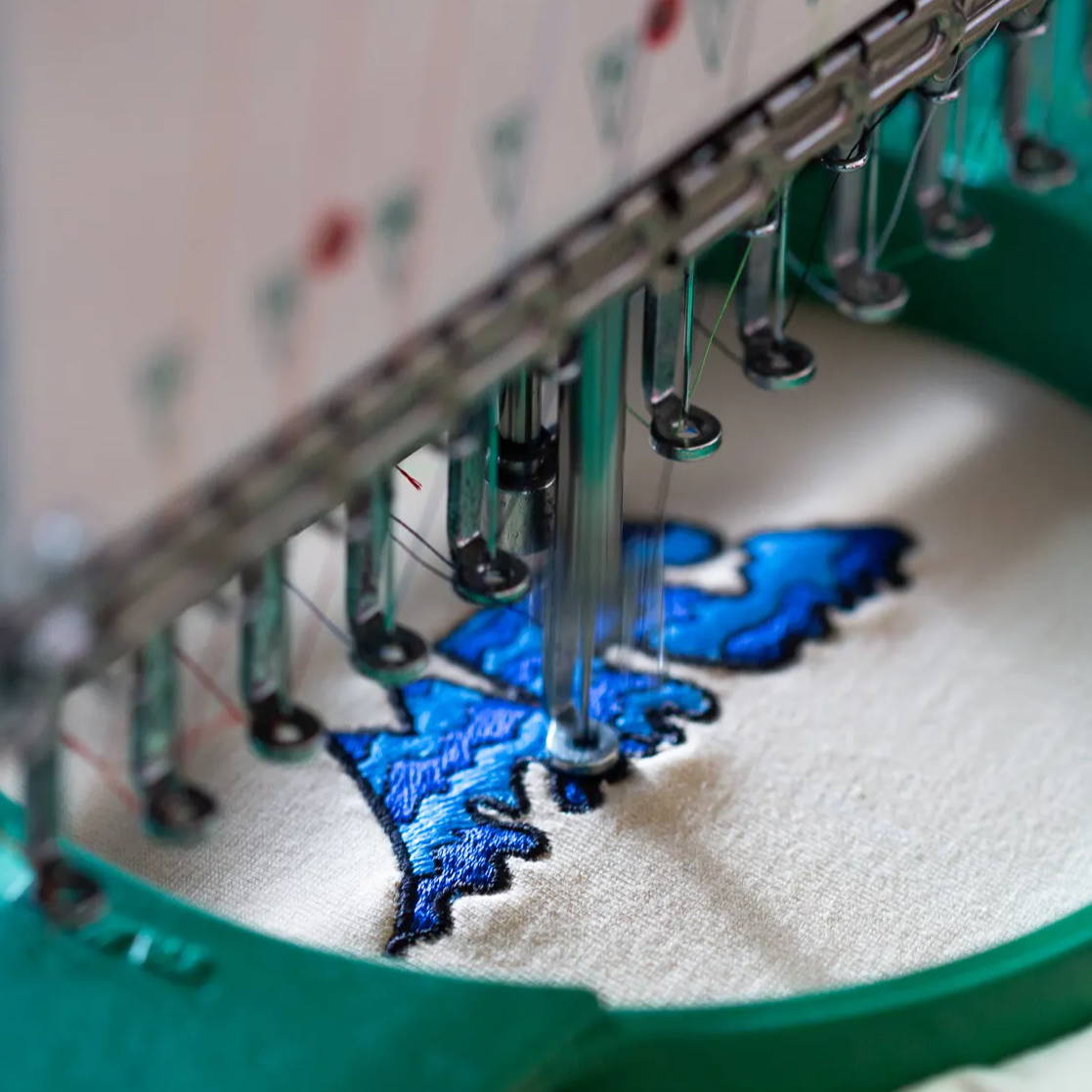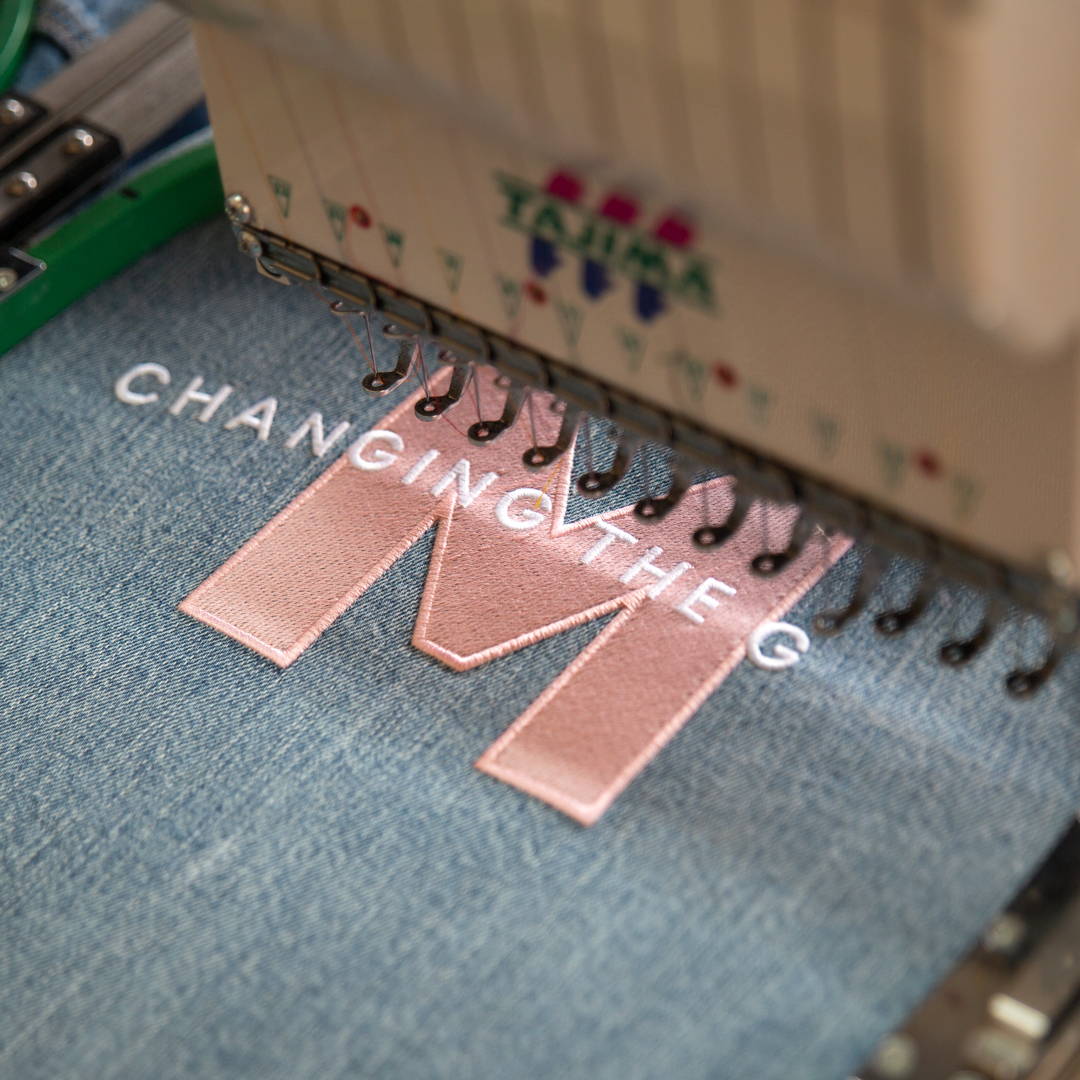 WHAT IS DIGITISING?
Digitising is the process of converting your artwork into a file type the embroidery machine runs on. The file, also known as a 'run program', is a coded list of instructions the machine follows to stitch out your artwork. We charge a one-off fee for the digitising service. The fee depends on the size and level of detail of your artwork, starting at $30 +GST for a small, basic design. If you run subsequent jobs using the same artwork, you won't have to pay this fee again. We price embroidery on the number of stitches in the design, so the larger or more detailed the file, the higher the per unit fee will be.
MADEIRA THREADS
We offer over 400 thread colours to ensure we get the best match for your job. Madeira is a pioneering thread and textile producer from Freiburg, Germany, with sustainability at the forefront of their business ethos.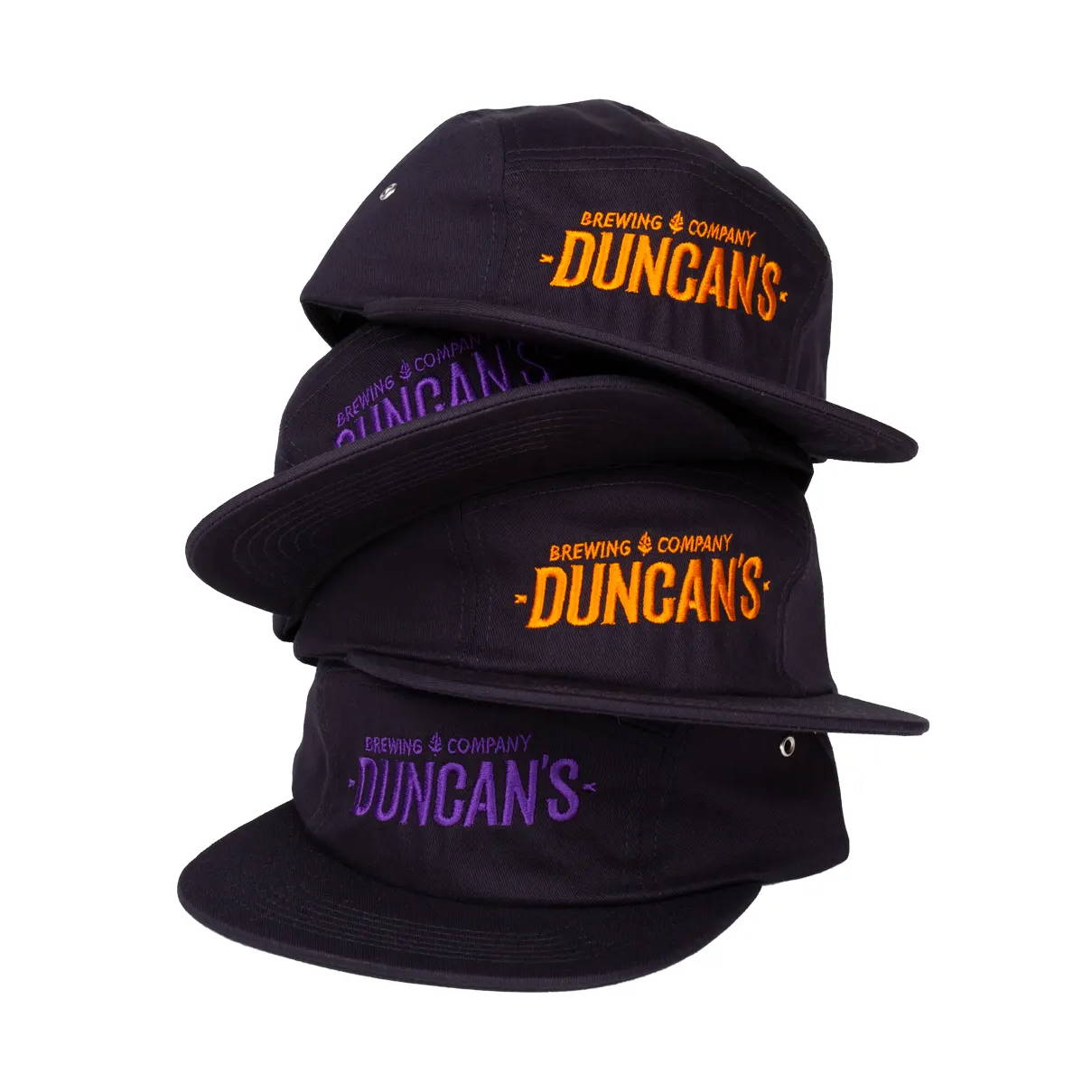 EMBROIDERY VS. SCREEN PRINTING
We often get asked by clients whether embroidery or screen print is right for their job. Both methods have their positives, but one will win out when all aspects of the job are considered. Custom embroidery can be applied to almost any garment and is really hard-wearing with the artwork being stitched into the garment itself. Embroidery often outlasts the life of the garment itself, which makes it perfect for workwear and outerwear. Screen printing gives us the ability to produce highly detailed artworks, as well as halftones and gradients. With embroidery, finely detailed artwork can be difficult to achieve and the smallest we can embroider text is 4mm in height, any smaller and it becomes hard to read.
Check out our top pick embroidered products here.