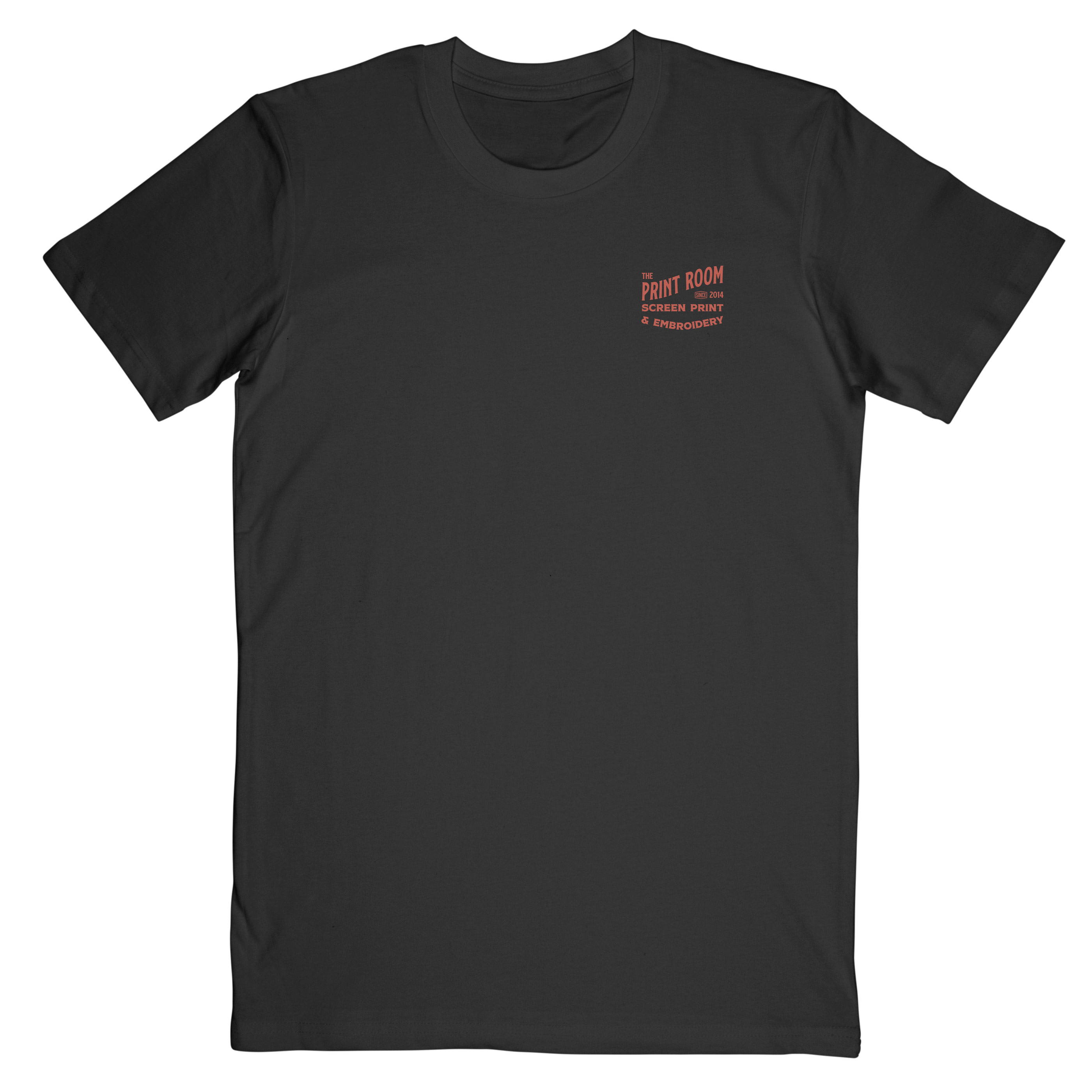 Garment Style:
AS Colour Staple Tee

Garment Colour:
Black
No. of Print Colours:
2-colour Screen Print

Ink Type:
Woven ink with foil
Goes without saying, you have a print shop, you have to have a cool shop tee right? Here is one we created for ourselves combining a red woven ink with a silver foil finish. Foil is brilliant to add an eye catching pop to your print.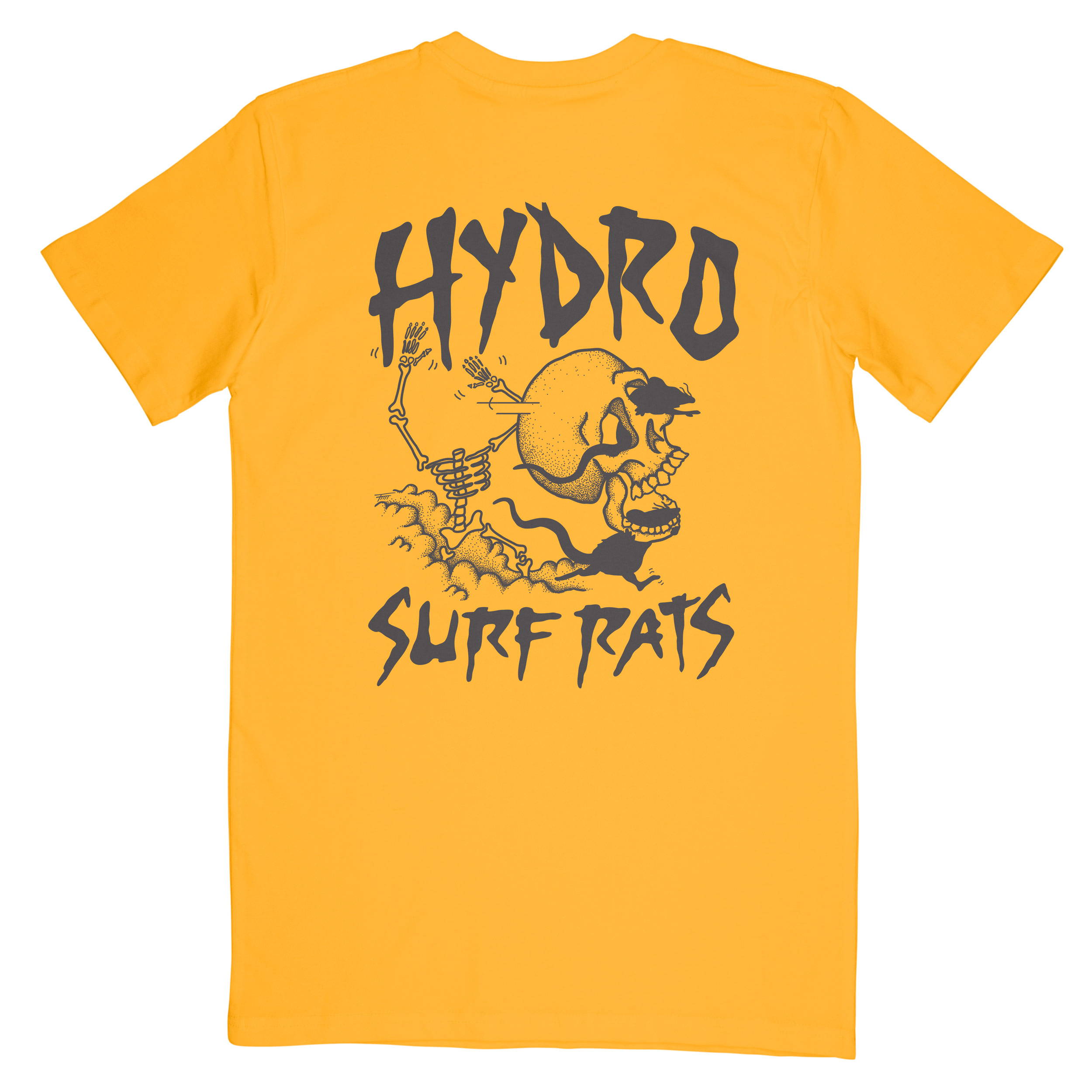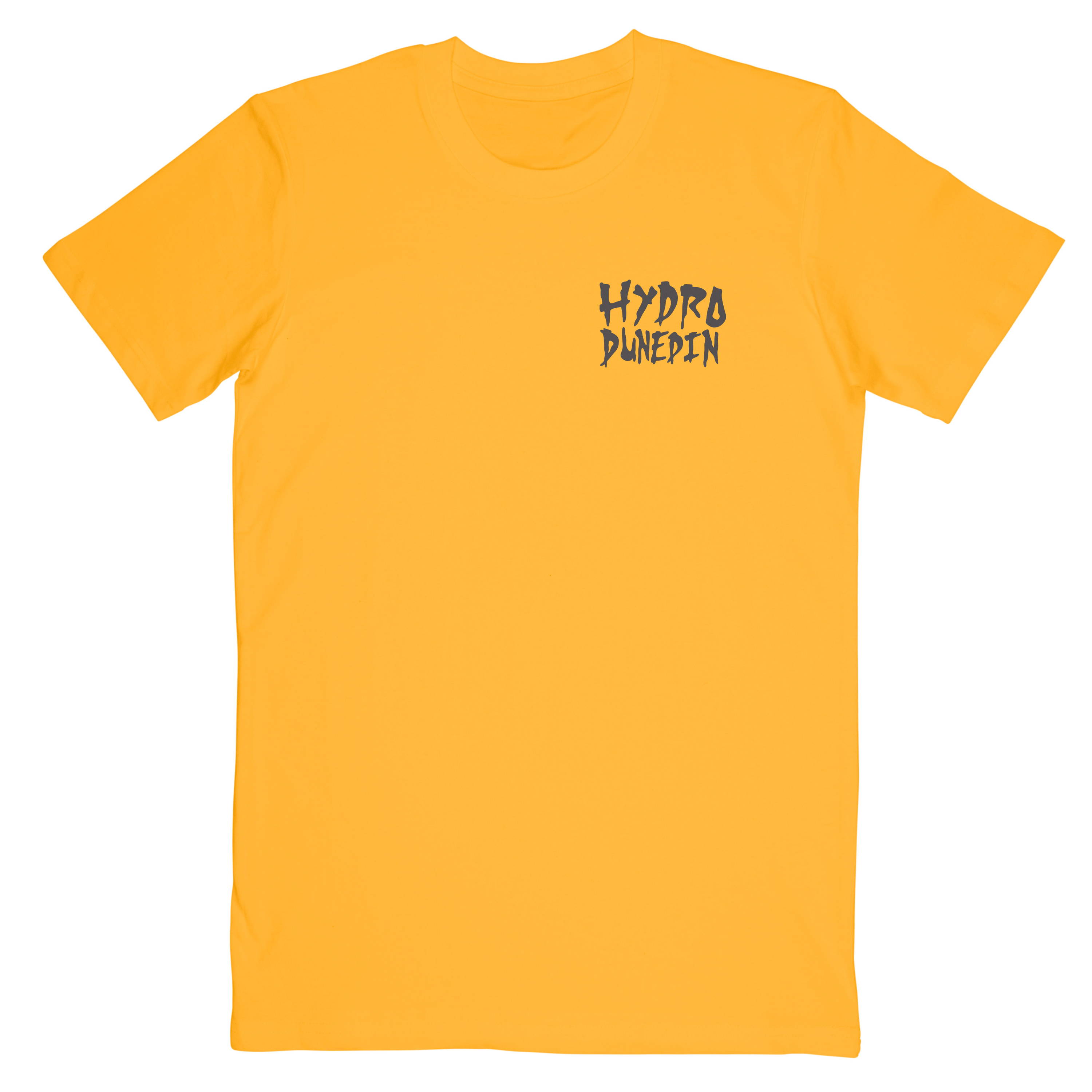 Garment Style:
AS Colour Staple Tee

Garment Colour:
Gold
No. of Print Colours:
1-colour Screen Print

Ink Type:
Eco Ink
Our eco ink looking very fresh on these tees for our friends at Hydro Surf shop. A super soft feel and rich matt black ink compliments this sick design by Finn Gallagher another Dunedin local. Our Eco-Friendly inks are 100% water-based and they're free from harmful, toxic chemicals so we are doing our bit to keep those clean waves rolling in.