On a sunny Dunedin day 6 years ago, an old door caught the eyes of Chris and Jon. The two being creative types saw an opportunity here, an opportunity to create their first manual screen printing machine to begin printing their own t-shirts. The first self printed tees for their fashion label, Moodie Tuesday, came out surprisingly well and people started sending work their way.
After unlocking the untapped potential of the door, the boys thought they had a future in this. Printing t-shirts was alright, so they bought their first 4-colour, one-station manual carousel. After printing 2000 tees in two weeks, it was time to upgrade again.
We've come a long way since then. The Print Room has grown to be one of New Zealand's leading custom apparel and promotional merchandisers. Our business has developed through experimentation and empirical learning. We know and understand the ins and outs of the industry and want to be a driver for change towards a more sustainably focussed and eco-friendly future. We specialise in water-based screen printing, embroidery and digital transfer printing, and we also offer design services. Our customer service is something we're pretty proud of too, with a customer base that's nationwide. We work with large corporates, schools, universities and a number of your favourite New Zealand brands.
We make creating beautiful merchandise easy. Get in touch.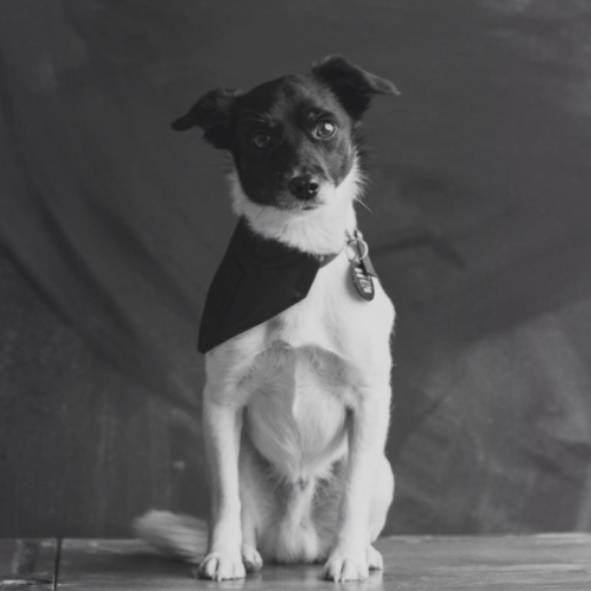 CHUCK BERRY
Chucky B has been on the scene as long as Chris has at The Print Room. Chuck grew up modelling Moodie Tuesday dog bandanas that Chris & Jon used to make when they were running their clothing label. He still enjoys getting out of retirement and getting in front of the camera lends if the payment is right.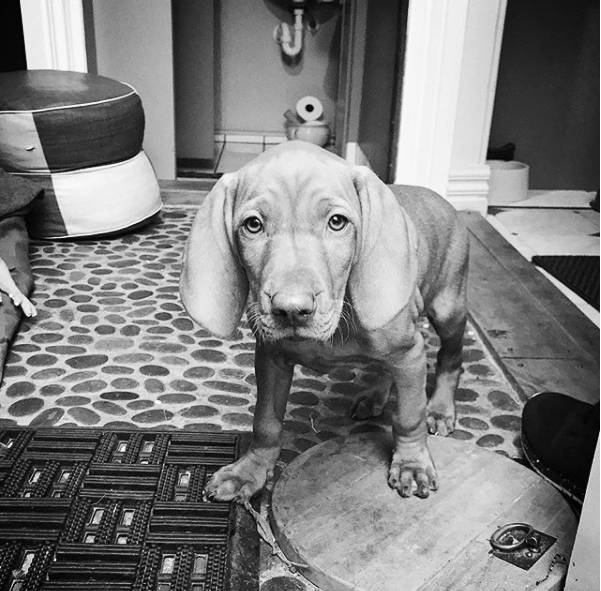 IGGY PUP
Iggy Pup, named after the great Iggy Pop. He loves everything about his owner Jon and ensures he is always within paw reach of his boss. Iggy enjoy snuggling under the office desks until smoko time when he comes into his own. He's a lover of the outdoors, fine dog foods and enjoys getting vocal whenever the opportunity arises.