Dropship and fulfilment made easy with The Print Room
What is dropshipping and fulfilment?
Dropshipping and fulfilment is a service is when we fulfil your businesses' online orders and ship them to your customer on their behalf to both New Zealand addresses as well as international customers. When an order is placed on your e-commerce store, we capture the order information and the customers shipping details. The next step is to package the product.
Here at The Print Room, we have a strong emphasis on sustainable practises and offering sustainable and organic products. We offer cardboard packaging made from recycled materials and any products that require courier bags, we use R3 Pack's compostable bags that can be composted in customers home recycling. We can also personalise the package by adding handwritten notes or other promotional material to add to the customer's experience of purchasing from you.
Once packaged, we print a shipping label and send the package on it's way to the customer. The customer receives their tracking link in the form of a customised, branded email that notifies them when their package has been picked up, is in transit and when it has been delivered.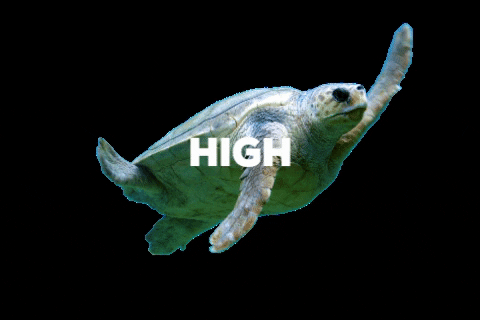 In short, we manage the hassle of fulfilling and shipping orders for your business and provide a quality service for your customers. We see our dropship and fulfilment service as a way to ease your businesses' workload and to streamline their shipping process as well as ensuring their packages get to their customers on time. This will allow you and your team time to focus on growing your business, knowing that your dropshipping and fulfilment is in safe hands.
Is outsourcing your shipping and fulfilment the right decision for your business?
We created our dropship and fulfilment service as we found that fulfilling online orders were becoming a pain-point for our customers. They did not have the time to pick, package, manage inventory, ship and fulfil their merchandise orders. Working with us removes all of those issues and ensures that orders are arriving on time and the customer is left with a memorable experience. We offer our dropship and fulfilment service to customers that we create custom apparel for, but also for customers who supply us with products that are outside of our line of work. Check out our dropship service called 'The Merchery', this is for customer's that have merchandise that is produced and dropshipped by us. 
By working with The Print Room for your dropship and fulfilment needs your business will have more time to focus on growing your business and have the piece and mind that your fulfilment needs are being looked after. We provide storage of all of your products and keep you up to date with a monthly inventory. The first step to setting up the dropship and fulfilment service with us is to link into your e-commerce store. Our system works with most major e-commerce stores, but we find that Shopify works best. You can also provide us with CXV files that we can import into our system.
Currently, we work with a wide range of customers to dropship and fulfil their goods. Some of those clients include craft breweries, sporting equipment providers, beauty and health companies as well as fashion labels and stores. We send hundreds of products out all over the world each week.

Below are some of our key offerings for our dropshipping and fulfilment service;
We set up our shipping service to your e-commerce store to instantly send the shipping information to us as soon as your customer places an order.

The product is packaged as per your specifications. For example, we can make boxes as orders as placed or bag it in a compostable courier bag by R3 Pack Courier bags. We can also add inserts like stickers, postcards, discount vouchers, promo items or even put that final touch with handwritten notes. We want to create the best experience for your customers when they open their parcel.

Our creative team can photograph your product as offer flat-lays or editorial photographs. 

We ship bagged packages anywhere in New Zealand with a next working day delivery, with full tracking capabilities. We also ship to most international countries with an expected of 6 - 10 working days.

We brand everything as if it was your business fulfilling and shipping the item. That includes branded shipping labels with your logo and branded email and tracking notifications that are sent to your customer.

We offer storage for your products and keep you updated with monthly inventory updates to ensure your e-commerce store inventory is up to date and correct.
 Think this service might suit your business? Click below to get in touch with one of our team to find out more information about the service, along with pricing structure and terms and conditions.
Blog posts
Case Study: Bernie

The Project: Bernie Collective is an emerging sustainable fashion brand based in Wanaka. Bernie's mission is to create garments entirely from natu...

New Shop Who Dis?

It's been a busy six weeks for Print Room - we have moved! If anyone has been to our old shop in Kaikorai Valley, you'll know the slight chaos tha...

Fast 14 with Rosa Nevison

1. What is your role at the Print Room? I kinda float around Print Room doing little bits and pieces. Recently I've been creating the Leavers Cata...